633 Folsom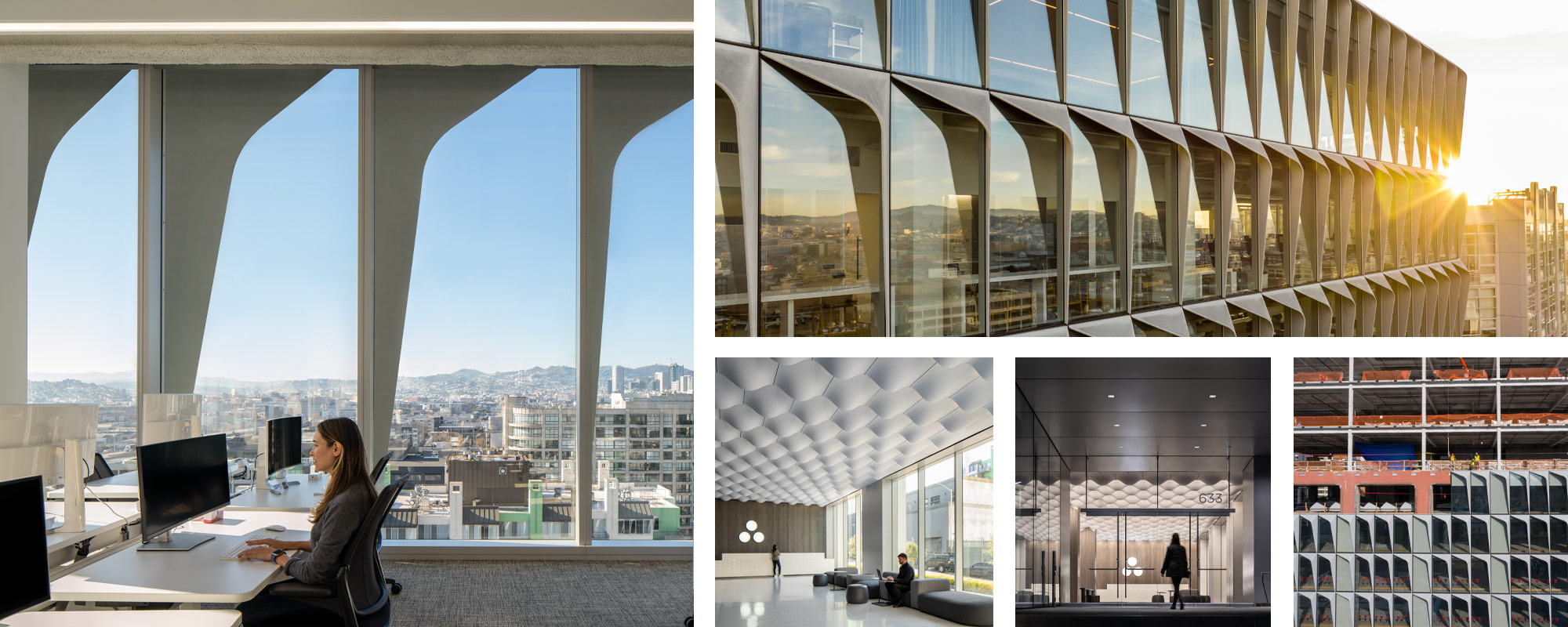 Opportunity

When our 633 Folsom Street property approached a once-in-a-generation full building vacancy, SCo management strategically planned a renovation to meet the demands of a new workforce and changing neighborhood.

Swig Solution

We sought broad community engagement to contribute to the design of the project and collaborated with local community groups throughout the conceptual development of the project to develop a plan that included 5 additional floors, climate-sensitive glass façade, and rooftop gardens.

Value Creation

By preserving and upgrading the existing concrete superstructure we used 29% less CO2 and averted nearly half the GHG emissions of a new build. Our structural re-use effort at 633 Folsom reduced embodied and operational carbon, and helped to revitalize San Francisco's Folsom corridor.

An extensive new rooftop garden creates habitat for birds and other aerial species, reduces the impact of heat island effects, and manages stormwater while offering tenants a green space to enjoy.

Facade-shading dramatically reduces peak energy use and adds over 300 hours per year of time that blinds can be open during a typical workday.

Impact

Achieved LEED Gold and WELL Certifications. Signed long-term lease for the entire building.