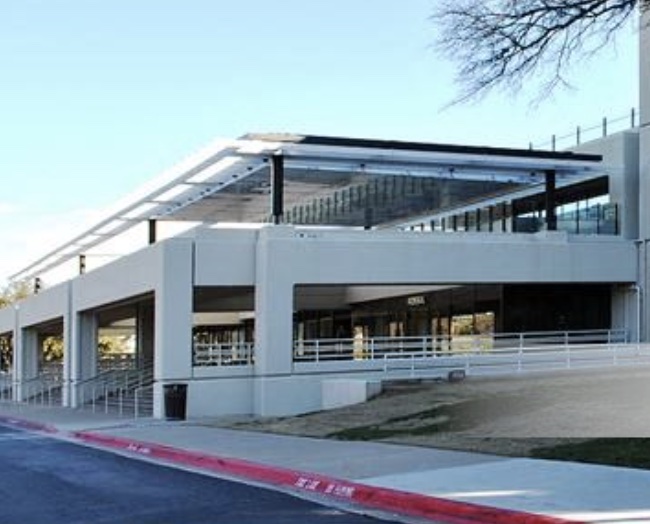 The Swig Company completes sale of Fossil headquarters in suburban Dallas
July 7, 2022
The Swig Company has sold 901 S. Central Expressway, a 536,000 square foot commercial building in the Dallas suburb of Richardson, Texas. The building is fully-leased to Fossil Group and houses the fashion designer and manufacturer's global headquarters.
Located on about 20 acres at the intersection of Spring Valley Road and Central Expressway and close to a Dallas Area Rapid Transit (DART) station, the four story building includes structured and surface parking.
"Investor interest in well-leased suburban headquarters facilities remains strong and this transaction affords us the opportunity to redeploy capital into our core target coastal markets," said Connor Kidd, President, The Swig Company.
The Swig Company was represented by Andrew Levy of JLL in the sale.
Last month, The Swig Company made its first purchase in Seattle closing on the Lake Union Building, a 91,000 s.f. multi-tenant office building with an attached marina at 1700 Westlake Avenue. The company owns approximately 9 million square feet of prime office space in the San Francisco Bay Area, Seattle, New York and Southern California.
About The Swig Company:
The Swig Company, LLC is a privately-owned, San Francisco-based real estate operator with an 85-year history of investment, development, partnership and management of commercial real estate properties in major US markets. Founded by Benjamin H. Swig in 1936, The Swig Company is guided by a long-term investment perspective that has proven adept at stewarding investors safely through multiple market cycles. The company's vertically-integrated operational platform, which includes investment, asset and property management, and leasing expertise, uses flexibility, generational thinking and sensitivity to sustainable practices to stay at the forefront of emerging trends in the commercial real estate industry. For more information, visit: www.swigco.com.