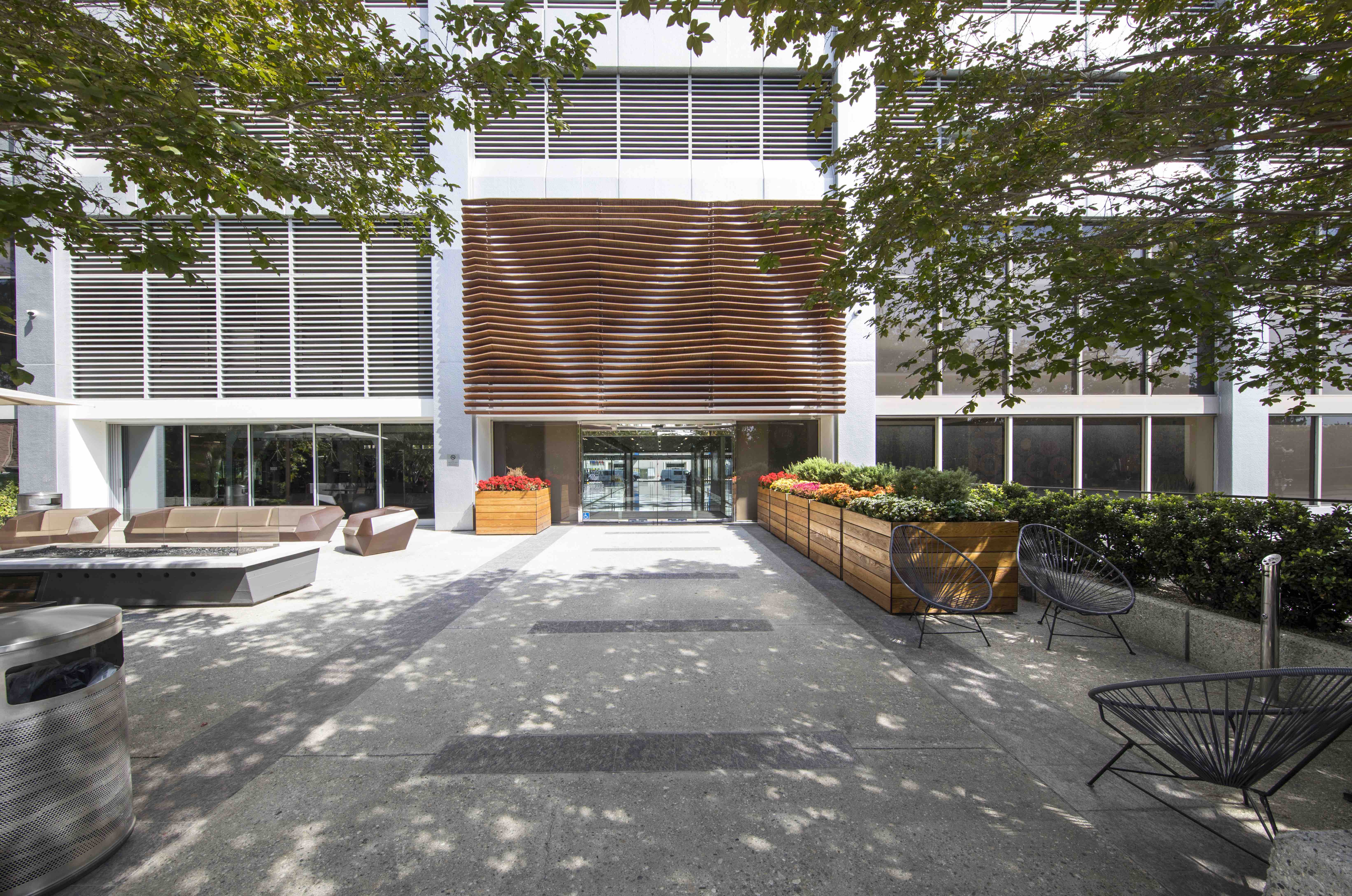 6300 Wilshire Awarded LEED Gold Certification
March 31, 2022
The Swig Company announced today that 6300 Wilshire has been awarded LEED Gold. LEED (Leadership in Energy and Environmental Design), developed by the U.S. Green Building Council (USGBC), is the most widely used green building rating system in the world and an international symbol of excellence. Through design, construction and operations practices that improve environmental and human health, LEED-certified buildings are helping to make the world more sustainable.
At 390,257 square feet, standing 21 floors, 6300 Wilshire achieved LEED certification for implementing practical and measurable strategies and solutions in areas including sustainable site development, water savings, energy efficiency, materials selection and indoor environmental quality. Green buildings allow companies to operate more sustainably and give tenants a healthier, more comfortable space to work.
California was ranked number six among the 50 states in LEED certified space per capita in 2021. 6300 Wilshire was one of just 17 office buildings in Los Angeles to receive LEED certification in 2021, of which only five were over 375,000 square feet.
"As a company investing in high quality workplace locations, we are deeply committed to the ongoing reduction of our carbon footprint while providing optimal environments for the health and wellness of our buildings' occupants," said Cory Kristoff, Executive Vice President and Director of Leasing,The Swig Company.
Kristoff added that a $1.3 million energy retrofit, which was completed several years ago, was a key component in achieving LEED Gold certification.
"LEED is a transformative tool that ensures a building is designed and operated to achieve high performance, improve human health and protect the environment," said Peter Templeton, president and CEO, USGBC. "By prioritizing sustainability, 6300 Wilshire is leading the way in their industry and helping USGBC continue towards our goal of green buildings for everyone within this generation."
In 2021 The Swig Company also obtained certifications for the majority of its national portfolio of multitenant office buildings under the WELL Health-Safety Ratings through the International WELL Building Institute (IWBI).
About The Swig Company:
The Swig Company, LLC is a privately-owned, San Francisco-based real estate operator with an 85-year history of investment, development, partnership and management of commercial real estate properties in major US markets. Founded by Benjamin H. Swig in 1936, The Swig Company is guided by a long-term investment perspective that has proven adept at stewarding investors safely through multiple market cycles. The company's vertically-integrated operational platform, which includes investment, asset and property management, and leasing expertise, uses flexibility, generational thinking and sensitivity to sustainable practices to stay at the forefront of emerging trends in the commercial real estate industry. For more information, visit: www.swigco.com.
About the U.S. Green Building Council:
The U.S. Green Building Council (USGBC) is committed to a healthy, resilient and equitable future for all through the development of green buildings, cities and communities. For more than 20 years, USGBC has been advancing green building practices through the development of LEED, the world's most widely used green building program. With the support of thousands of members, volunteers and partners, USGBC provides robust green building education courses, a rigorous professional credentialing program, and advocates for effective public policies. It convenes an international network of green building and sustainability leaders through the annual Greenbuild International Conference & Expo, and forward thinking programs, including the Center for Green Schools. For more information, visit usgbc.org and connect on Twitter, Facebook, Instagram and LinkedIn.