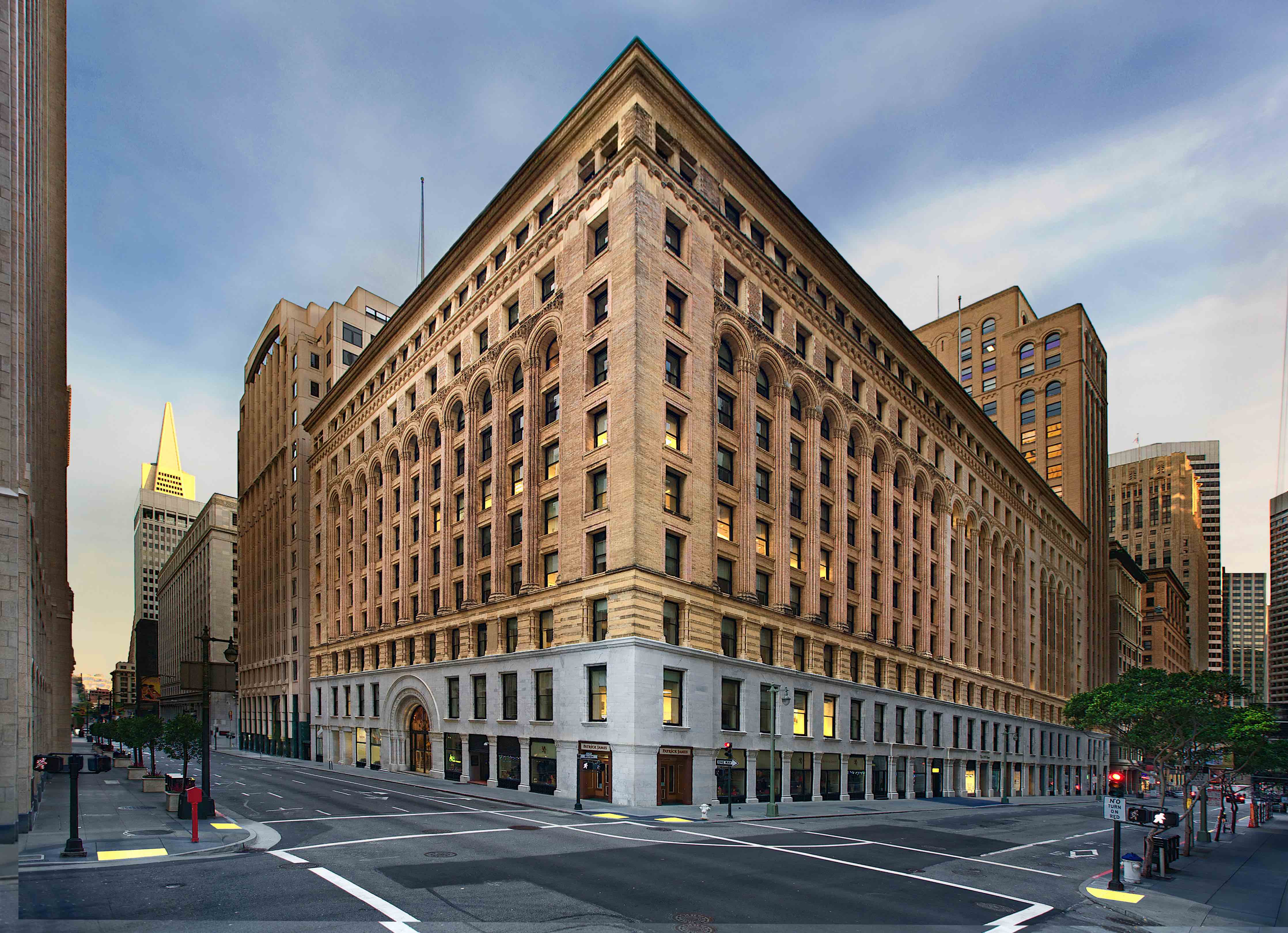 Gensler signs office lease at the historic Mills Building in Financial District to realize its future workplace strategy and prepare for a carbon zero future
December 13, 2022
Global design firm plans to move to an all-electric space in downtown San Francisco
Gensler, the global architectural and design firm, announces it has signed a new long-term office lease with The Swig Company at The Mills Building to help meet its 2030 carbon zero goal and support its future of work strategy.
"San Francisco has been our home for 57 years," said Hao Ko, co-Managing Director of Gensler's San Francisco office. "It's the founding office of Gensler and an important hub office in the firm. This new lease reflects our deep commitment to the City of San Francisco and the business community here."
The 45,500 square foot, second floor space at 220 Montgomery Street will be renovated to run on all-electric utilities, thereby allowing the firm to reduce its carbon emissions by more than 20% immediately, and an opportunity to work towards a carbon-zero future.
"We recognize the design of built environments plays an outsized role in the health of our planet, so we want to make sure our own home leads by example and puts our words into action," said Hao Ko.
The Mills Building was an attractive option for its location, amenities, and health and wellness features. Besides the building being both LEED Platinum and WELL Heath-Safety rated; Gensler's future office will have 10-foot operable windows as well as an 18' x 65' View skylight reducing the use of electric lighting and creating a connection to the outdoors. A VRF (variable refrigerant flow) system will also help to increase efficiency by capturing what would have been wasted energy from one space and returning it to another space as useful energy, making it possible to heat and cool different zones on a single refrigerant piping system at any given time.
"We're delighted that Gensler, a global leader in design in the built environment, has recognized and embraced the steps we have taken to make 220 Montgomery one of the most sustainable workplaces in one of the most environmentally-aware markets in the country," said Cory Kristoff, Executive Vice President, Asset Management / Director of Leasing at Swig Company.
In addition to its sustainability and wellness benefits, the layout will allow Gensler to move from its current three-floor office to a large, single floor, which aligns with the firm's future of work plans to create an engaging and effective destination for its employees, clients, and community members. "The future of workplaces are environments that support strong team connections," said Randy Howder, co-Managing Director of Gensler's San Francisco office. "Our designers and architects are working across disciplines and industries to create compelling places where people aspire to be. Our new office will be an exciting nexus of San Francisco's creative community."
The lease represents Gensler's commitment to the revitalization of San Francisco's North Financial District, which recently reported a vacancy rate of nearly 25%. "Moving back to the Financial District is a full-circle moment of returning to the neighborhood where the firm first started," said Ko. "And it is an important statement that we believe in the future of Downtown San Francisco as a vibrant and resilient community."
About Gensler:
Gensler is a global architecture, design, and planning firm with 52 locations across Asia, Europe, Australia, the Middle East, and the Americas. Founded in 1965, the firm serves more than 3,300 active clients in virtually every industry. Guided by determined optimism, we believe the power of design can spark positive change and create a future that promotes equity, resilience, and wellbeing for everyone.
About The Swig Company:
The Swig Company, LLC  is a privately-owned, San Francisco-based real estate operator with an 85-year history of investment, development, partnership and management of commercial real estate properties in major US markets. Founded by Benjamin H. Swig in 1936, The Swig Company is guided by a long-term investment perspective that has proven adept at stewarding investors safely through multiple market cycles. The company's vertically-integrated operational platform, which includes investment, asset and property management, and leasing expertise, uses flexibility, generational thinking and sensitivity to sustainable practices to stay at the forefront of emerging trends in the commercial real estate industry. Visit The Swig Company's 2021 ESG Report
Gensler Media Contact: The Swig Company Media Contact:
Sonia Roll Andrew Neilly & Nancy Amaral
sonia_roll@gensler.com andrew@a2n2pr.com; nancy@a2n2pr.com
mobile: 415.810.7055 925.930.9848