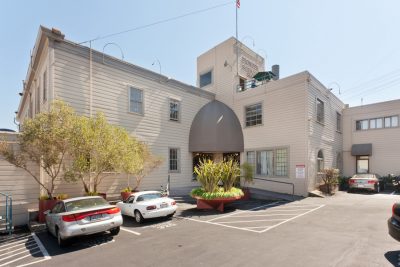 Swig Co. sells Potrero Hill building to New York investor for $27 million
October 12, 2017
Bridgeton Holdings picked up the 50,021 555 De Haro St. in San Francisco from the Swig Co. for $27 million or about $540 per square foot.The historic Potrero Hill building contains office and light industrial space known as PDR for production, distribution and repair.
In San Francisco's hot investor market, this deal shows that appetite for buildings is spreading to neighborhoods outside the core commercial
areas and toward mixed-used properties.
"We saw the opportunity to implement a sensitive renovation of the property to enhance aesthetics and to modernize building systems to heighten the building's appeal to creative
workspace occupiers," said Connor Kidd, Swig's Vice President of Investments. "555 De Haro is a beautiful gem with its exposed wood beams, open floor plans, and overall charm and character."
Swig Co. bought the building in 2014 with partner Build and kicked off a renovation to upgrade the property and bring it to full occupancy. Known as the Pioneer Square Building, 555 De Haro is next door to the Anchor Steam brewery and two blocks from Whole Foods Market.
In July, New York-based Bridgeton sold off a historic property in the Mission known as the Pioneer Building for $37 million or $917 per square foot, to American Realty Advisors. The investor owns about 60 properties throughout the country including two others in San Francisco: The 102,000 square-foot 995 Market St. and the 33,000 square-foot 300 3rd St.
Published by: San Francisco Business Times
Reporter: Blanca Torres
External Link: https://www.bizjournals.com/sanfrancisco/search/results?q=Swig+Co