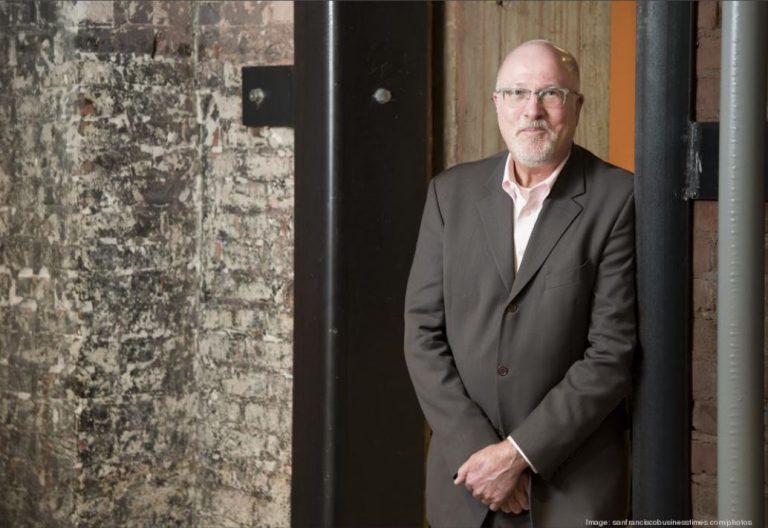 Tomas Schoenberg explains the investment strategy of one of S.F.'s oldest landlords
January 11, 2018
Tomas Schoenberg focuses on property acquisitions and sales for The Swig Co., founded in 1936. The company owns around 9 million square feet across the Bay Area, Southern California and New York. Schoenberg talked to the Business Times about his views on the real estate market and the future of the workplace.
How did you get into real estate? My father, Ramon, was the biggest influence for me pursuing a business degree. He was a hydraulic engineer, but had entrepreneurial aspirations. He was able to make some small investments in real estate. I started my career with Metropolitan Life in San Mateo. I took a job as an asset manager. Then I was off to the production side of the business, the folks that put up the new money. This turned out to be amazing because I came at a period when the company was transitioning from being primarily a lender to an investor in equity and joint venture developments.
What's appealing to you about real estate? It's still very much a people business. I do a lot of mentorship now and I encourage everyone to really network, to make it a practice. People like doing business with people that they have a genuine connection with. I think that's one of the hallmarks of my success. I also get a rush from the deal experience. Seeing it through from start to finish and solving problem's to make the deal happen, that's really exciting for me.
Tomas Schoenberg
Executive Vice President, Investments
The Swig Company
Education: B.S., business administration, UC Berkeley
Previous Jobs: Sares Regis, Kemper Real Estate and MetLife
Headquarters: San Francisco
Bay Area Employees: 46
Residence: Oakland
Why did you join Swig in 2005? I was a little by accident. I had left another job and (former Swig CEO) Jeanne Myerson, who I knew from MetLife, asked me to come in to do some consulting. Swig wanted to make an offer on Kaiser Center in Oakland. We ended up having a successful bid and buying the property. I helped do all the due diligence, the purchase agreement and raised the financing for it. It just kind of kept going. Then we went from there into another transaction, and then another. And then finally it made sense for me to join as an employee.
What's your investment strategy? We have our heritage portfolio that we've owned for a very long time, and then we have our partner model. We go out and find opportunities that are generally under maintained, under managed properties that we can bring our value, add strategy to, with outside investors. We've always taken a very long-term view toward real estate. We always think about investments in terms of, can we survive a dip in the cycle and be ready for the next uptick? We've never been a shop to buy and flip. We are very patient capital. For some of our investment partners that has been very attractive.
How much are you looking at Bay Area acquisitions now? Right now it's just really hard to buy. There are few opportunities, and they're very heavily bid. The pricing and the yields are such that we haven't found much that fits with what we want to do, and we've been selective. Instead we've made the decision to invest over $100 million in our existing portfolio this year. We think that's probably the best return on our investment dollars. We have major capital projects going on, including Kaiser Center, 444 Castro in Mountain View, and the biggest project of all, 633 Folsom (a five-story office expansion and new facade have been approved for that building).
What trends are you seeing in office design? In our own offices (in the Mills Building in San Francisco), we went from office space that was very traditional private offices to much more open areas and collaborative interaction. The effect on our staff and the mojo of our company is really a noticeable improvement. As providers of workspace, it's nice for us to have an example of what we're also building for our tenants.
How would you describe your management style? I lean on my own experiences because I've been in business a long time. I also try to be vigilant to and keep my ears open for things I haven't heard of. I tap my network heavily. I'll call friends and peers. Even with my competitors in the industry, we are supportive and collegial with each other. We'll share ideas and support each other.
Published by: San Francisco Business Times
Reporter: Roland Li
External Link: https://www.bizjournals.com/sanfrancisco/news/2018/01/11/tomas-schoenberg-explains-the-investment-strategy.html