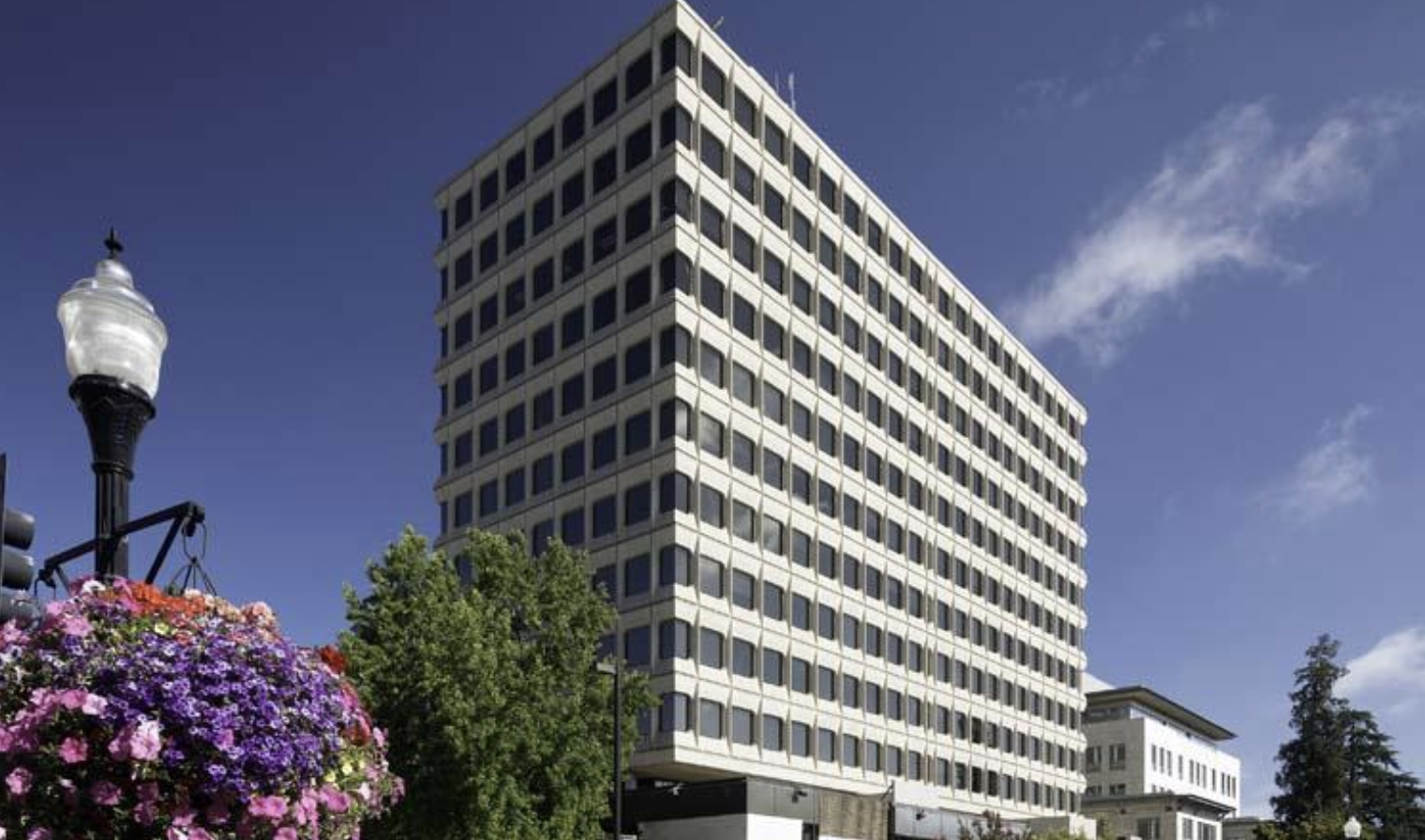 The Swig Company Announces Long-Term Lease with Silicon Valley Community Foundation in Mountain View
February 6, 2023
The Swig Company has announced a long-term lease at 444 Castro Street in Mountain View with Silicon Valley Community Foundation. This 27,186 sf lease is the largest in Mountain View's only high-rise building, which was built in 1970.
At 444 Castro Street, The Swig Company was able to provide Silicon Valley Community Foundation (SVCF) a pre-built, innovative, tech-forward space that will allow SVCF the ability to occupy the space much sooner than traditional methods. The entire suite, which was originally built to be a co-working space, is equipped with inclusive and accessible work and collaboration spaces, a courtyard, and more. The Swig Company also worked closely with their technology partners to provide SVCF data-forward tools to respond to changing work patterns.
"We are happy to welcome Silicon Valley Community Foundation to 444 Castro and are proud to offer them a space that adapts to their needs, resulting in a human-centered workplace environment in which their teams can thrive," said Elaine Dell'Aquila, Vice President, Asset Manager, The Swig Company.
Luke Wilson and Rick Knauf of Colliers represented Silicon Valley Community Foundation and Christine Slonek and Andrea Bartlinski of Newmark represented The Swig Company in this lease transaction.
About The Swig Company:
The Swig Company, LLC  is a privately-owned, San Francisco-based real estate operator with an 85-year history of investment, development, partnership and management of commercial real estate properties in major US markets. Founded by Benjamin H. Swig in 1936, The Swig Company is guided by a long-term investment perspective that has proven adept at stewarding investors safely through multiple market cycles. The company's vertically-integrated operational platform, which includes investment, asset and property management, and leasing expertise, uses flexibility, generational thinking and sensitivity to sustainable practices to stay at the forefront of emerging trends in the commercial real estate industry.
About Silicon Valley Community Foundation:
Silicon Valley Community Foundation is a regional catalyst, connector and collaborator. We bring together the resources and skills of donors, business, government and community to solve some of our region's toughest challenges. We promote philanthropy in our region and support philanthropists to invest with impact. Through advocacy, research, policy and grantmaking, we seek systemic solutions to drive enduring community change.
More than 1,800 individuals and families and over 60 companies partner with Silicon Valley Community Foundation using our donor advised fund (DAF) services. More than a third of donor advised funds held at SVCF have balances of $25,000 or less. We encourage and advise donors to be active philanthropists and to give on a continual basis. Under our rigorous policy to discourage inactive funds, if after two years a donor has not recommended any grants from their DAF, SVCF will pool and distribute the funds through our Community Endowment Fund.