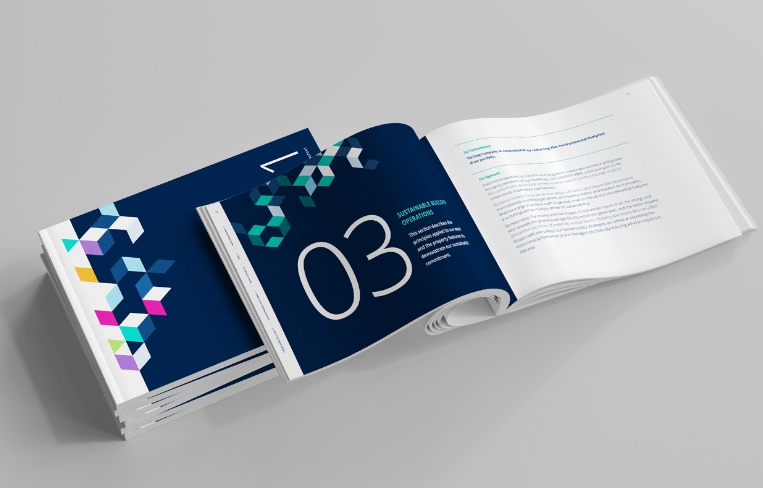 The Swig Company publishes ESG report, sets goal to cut carbon emissions
April 19, 2023
The Swig Company published its fifth annual non-financial report, covering environmental, social and governance (ESG) activities. Within, the company announced ambitious new targets to cut greenhouse gas (GHG) emissions 50% by 2030 and achieve net zero by 2040.
The portfolio-wide GHG reduction targets apply to the company's Scopes 1 and 2 emissions as compared to a 2018 baseline and represent a significant milestone in The Swig Company's journey to reduce its carbon footprint.
"We are excited to begin charting our journey to net zero with new carbon reduction goals," said Kairee Tann, Senior Vice President, Director of Innovation and Community Impact. "Cutting our greenhouse gas emissions is part of The Swig Company's sustainability strategy. We are adopting processes, implementing sustainable building projects and monitoring our progress as we work to decrease resource consumption and mitigate climate risk."
The 2022 report highlights the company's commitment to environmental stewardship, positive social impact and responsible governance. The Swig Company, a privately owned real estate investor operator, focuses on innovation and people to create workspaces of the future that feature healthy office spaces and support flexible ways to work. The company expanded into the multifamily residential market in 2022.
Highlights from the report include:
Development of an ESG Checklist to evaluate potential acquisitions and a Building Sustainability Tracker to assess and consolidate sustainability efforts across the portfolio.
Participation in a governance role in six industry organizations.
Expansion of the company's suite of LEED-certified properties.
Sustainable property renovations, including a major rebuild that minimized GHG emissions and integrated energy savings.
A pilot project to use air quality sensors to measure and monitor carbon dioxide, particulate matter and VOCs to improve indoor environmental quality.
Creation of an employee-led Health and Wellness Group.
Outreach efforts focused on the education of young people through the company's Engaging Tomorrow's Workforce program.
The ESG report is based on the Global Reporting Initiative (GRI), an industry standard framework, and our goals align with the Paris Agreement to limit global warming to 1.5 degrees Celsius.
To read the full report, visit https://www.swigco.com/images/SwigCo_2022_ESG_Report.pdf
About The Swig Company:
The Swig Company, LLC is a privately owned, San Francisco-based real estate operator with an 87-year history of investment, development, partnership and management of commercial real estate properties in major U.S. markets. Founded by Benjamin H. Swig in 1936, The Swig Company is guided by a long-term investment perspective that has proven adept at stewarding investors safely through multiple market cycles. The company's vertically integrated operational platform, which includes investment, asset and property management, and leasing expertise, uses flexibility, generational thinking and sensitivity to sustainable practices to stay at the forefront of emerging trends in the commercial real estate industry. For more information, visit: www.swigco.com.