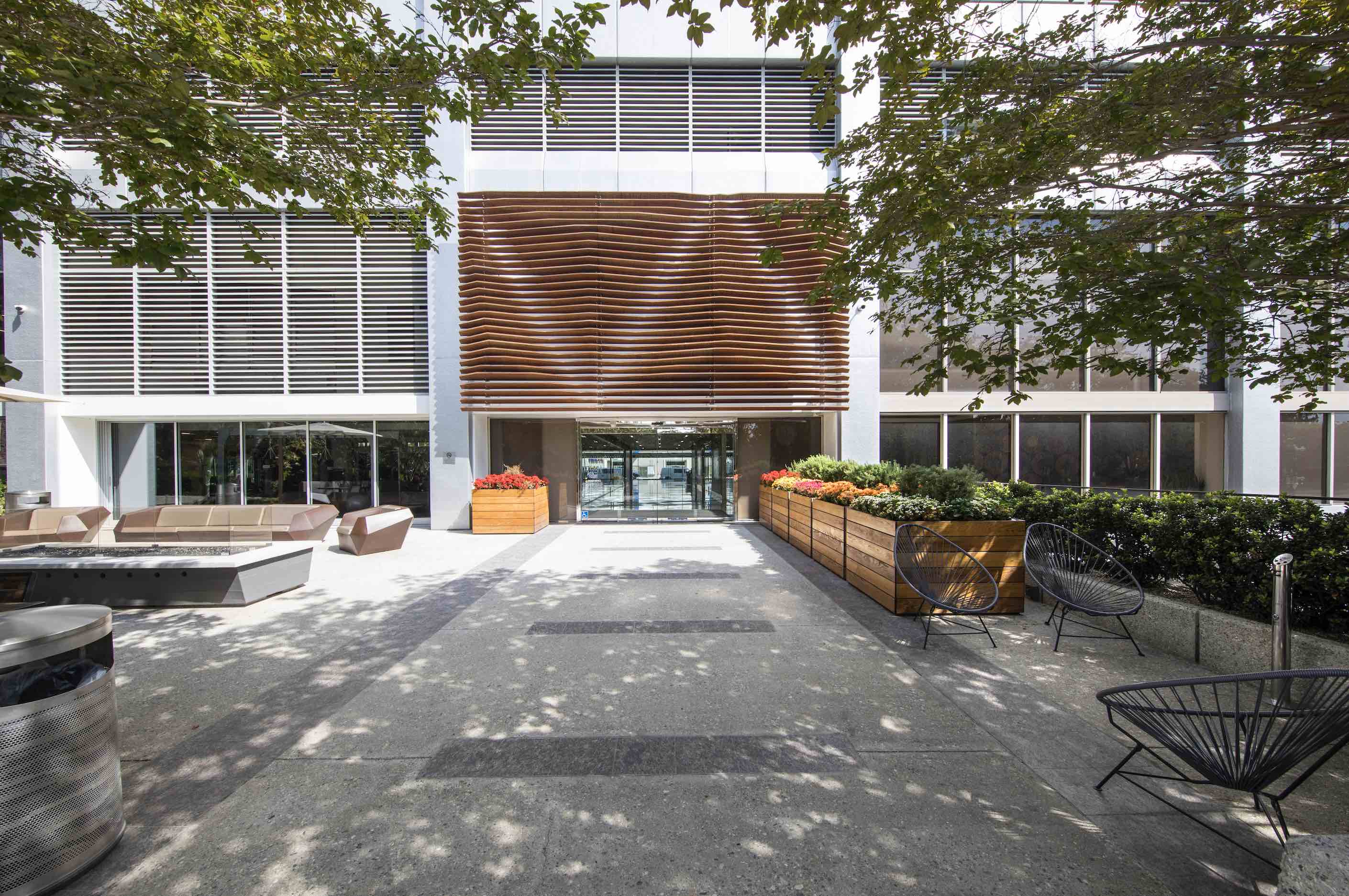 In Flight to Quality, The Swig Company and Intercontinental Real Estate Corporation See Leasing Uptick at 6300 Wilshire in Los Angeles' Miracle Mile
July 24, 2023
In a sign of life in the office leasing market for recently renovated and upgraded office buildings, The Swig Company and Intercontinental Real Estate Corporation ("Intercontinental") have announced 79,000 square feet of recently signed leases at 6300 Wilshire. The activity includes 33,000 square feet of leases with eleven new tenants and 46,000 square feet of renewals with six existing tenants.
"We feel that this leasing activity and ongoing tenant interest in 6300 Wilshire validates our decision to renovate and reenergize the building in order to position it for greater success and appeal to tenants interested in high-quality office space in the Miracle Mile market," said Cory Kristoff, EVP and Director of Leasing, The Swig Company.
Following a renovation completed during the global pandemic, the 1980s-era building now has a modern, activated main lobby with improved wayfinding, appealing artwork, and comfortable seating. The building has a new fitness center with a rock climbing wall, three state-of-the-art conference centers, a beautiful tenant lounge and event center, an outdoor patio with a fire pit, and communal work areas bathed in natural light.
The tenants being welcomed to 6300 Wilshire are:
Alias Intelligence
Creative Circle
EF Collection
Paul Herzog, attorney
KM Artist Agency
E&L, LLP
Astar Home Capital
SPZ Advisors
Movagar & Yamin, a professional law corporation
Brandman Agency
In addition, the following valued tenants recently renewed:
Consumer 2.0
Arba Group
Western Avenue
MCR Publicity & Marketing
Fagen, Friedman & Fulfrost, LLP
IW Group
Fate Foods
Potential signage opportunity
This leasing activity leaves the top two floors, which offer the best views in the building, as the only significant space availabilities. There is the potential of a signage opportunity (with city approval) for any tenant leasing the entire 22nd floor and remaining half of the 21st floor, a total of approximately 37,000 square feet. Leasing is handled by Joel Frank, Brad Chelf, and Taylor Watson of CBRE.
6300 Wilshire is managed by The Swig Company and owned in partnership with Boston-based Intercontinental. The 22-story, 390,257 s.f., Class A building is located in West Los Angeles' Miracle Mile. The building has spectacular, unobstructed views of the Hollywood Hills and is two blocks from LA's Purple Line Extension which will connect Miracle Mile with Beverly Hills, Century City, and Westwood. It also offers covered parking.
The partners received LEED Gold certification for 6300 Wilshire last year. The building is also WELL certified. Existing tenants include Group M Worldwide New York Life, Getty Images, and Conde Nast.
About The Swig Company:
The Swig Company, LLC is a privately owned, San Francisco-based real estate operator with an 87-year history of investment, development, partnership and management of commercial real estate properties in major U.S. markets. Founded by Benjamin H. Swig in 1936, The Swig Company is guided by a long-term investment perspective that has proven adept at stewarding investors safely through multiple market cycles. The company's vertically integrated operational platform, which includes investment, asset and property management, and leasing expertise, uses flexibility, generational thinking and sensitivity to sustainable practices to stay at the forefront of emerging trends in the commercial real estate industry. For more information, visit: www.swigco.com.
About Intercontinental Real Estate Corporation:
Intercontinental Real Estate Corporation is an SEC Registered Investment Adviser* with decades long experience in real estate investment, finance, development, construction management and asset management. Since 1959, Intercontinental and its affiliates have managed, developed, or owned collectively over $20 billion in real estate property. Today, Intercontinental manages a real estate portfolio of approximately $15 billion for its clients. The Intercontinental portfolio is diversified both by robust property mix and by geography. Investment strategies actively seek opportunities to invest in both Core and Core-Plus properties, as well as in Value-Add operating properties and development projects. For more information on Intercontinental please visit www.Intercontinental.net.