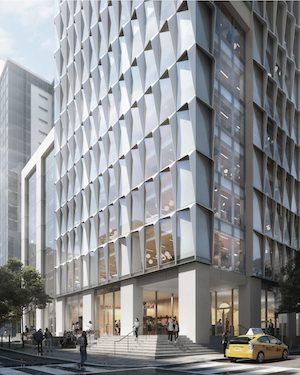 Swig's Remake of 633 Folsom in San Francisco Takes Shape, and Notice
January 19, 2018
It is a rare instance when a landlord has an opportunity to reimagine an aging asset. Demolishing and building from scratch almost seems too easy. Taking what is there and building onto it and thereby extending the legacy of a structure is an elegant attempt at reinvigorating a vision decades in the making.
The Swig Company will soon take the latter approach to a building it developed in 1966. The property at 633 Folsom Street in San Francisco's SoMa neighborhood today seems like a relic of a distant age. The buildings surrounding it are contemporary and reflect today's take on this geography—a place where life and work intersect and weave a new pattern of activity that represents SoMa.
Swig's tenant, California Pacific Medical Center, will soon be leaving the property, giving the landlord a unique opportunity to reimagine what the building can and should be for workers in 2020 and beyond. Externally, the building will change dramatically. Five floors, or approximately 100,000 square feet of new space, will be added to the top of the seven-story 170,000 square-foot structure. The building will shed its vestiges of the '60s and don a modern, white and glass facade. Gensler, the project's architect and design firm, is also reorienting the lobby to take a full advantage of the retail space on the ground floor. Ultimately, the design is looking to be seamless.
"We really wanted to integrate the new addition into the old and to create a singular identity for the building," said Manan Shah, the principal-in-charge leading the Gensler team.
Great technological advances have been made since the building's initial development took place, and the new exterior will be just one area where the developer and designer will attempt to move the building into the new century. Customized hoods will be placed in corners of windows that will try to gain maximum shade from the sun's glare but also provide beautiful design—a marriage between the form and the function.
"We took advantage of the digital, computational tools and skills we have today to explore the environment and daylight and really design for the workplace in mind," said Bob Perry, Gensler's project designer.
But the building's transformation goes much deeper than that. The building will receive a full seismic retrofit of existing construction, target LEED Gold and WELL Standard Certification and employ a new high-efficiency HVAC system with increased outdoor air ventilation, to name just a few upgrades. The structure really pivoted into a new system, stated Deb Boyer, executive vice president of asset management at Swig. "What we were able to seize with this opportunity is utilize the new technology that is available to us today and inform design that was maximally directed at the employee experience," she added.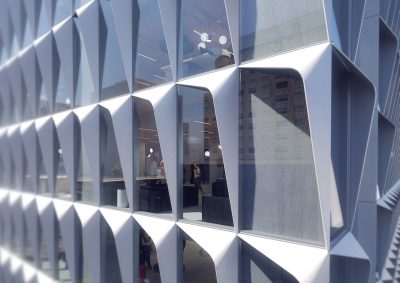 Some of these expressions are difficult to capture in a standardized format or an industry certification, said Boyer. "But when thinking about the occupier, for those entering the workplace in 2020 and decades beyond that, we really considered what does it mean to create an environment that is receptive and forward thinking," she said.
With the opening of the building envelope, the space will allow for a natural connection of the interiors with the exteriors. By reconfiguring the ground floor, the engagement with Folsom Street is re-envisioned with active retail and increased public open space, according to a statement from the companies. Light will be brought inside the staircases in order to emphasize their use. Elevator cabs will be oversized for bicycles and backpacks, with an increased speed to support higher density workplace and faster movement inside the building.
Swig is doing all these things in order to create a uniquely San Franciscan setting that takes Gensler's thoughtful design while at the same time creating something that will be enduring for the long term and continue to be a valuable asset to the company. There is no tenant in mind at this point, and Swig has engaged with CBRE's San Francisco office on the leasing initiatives for the new 270,000 square-foot project. These efforts will be led by Executive Vice President Gary Arabian.
Swig has obtained all its Proposition M permits, and it is fully entitled to advance construction, which BuildZoom tracks at $72 million. Those efforts will be led by San Francisco-based Plant Construction, itself an expert in renovating of historic buildings.
"This building is unique, and it has spectacular architecture. It's not the Salesforce Tower that is so magnificent and grand, but when it is completed this building will be appreciated for being something very special, unique and truly an example of the greatness San Francisco has to offer," concluded Boyer.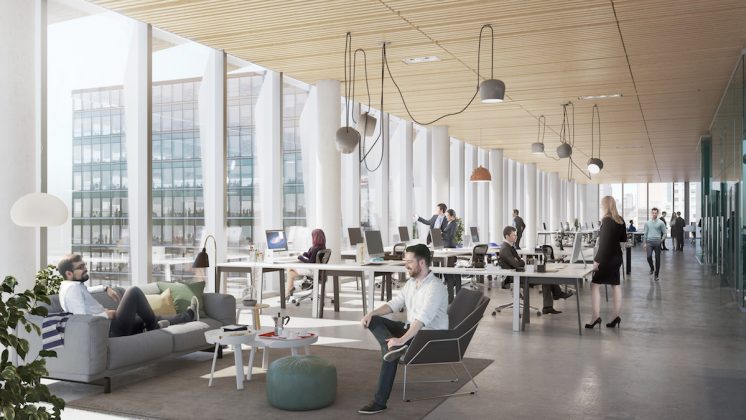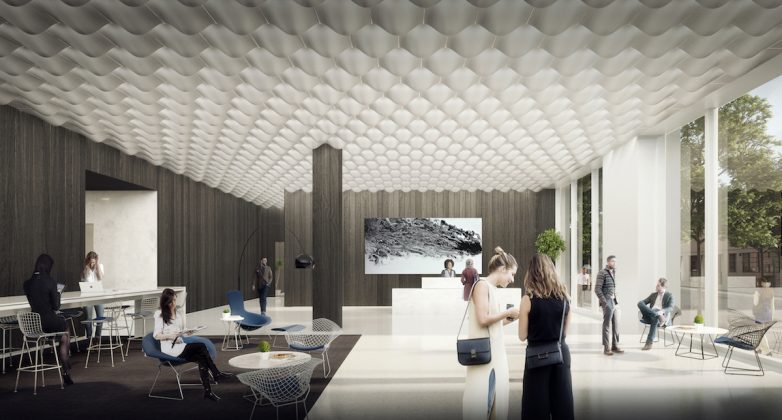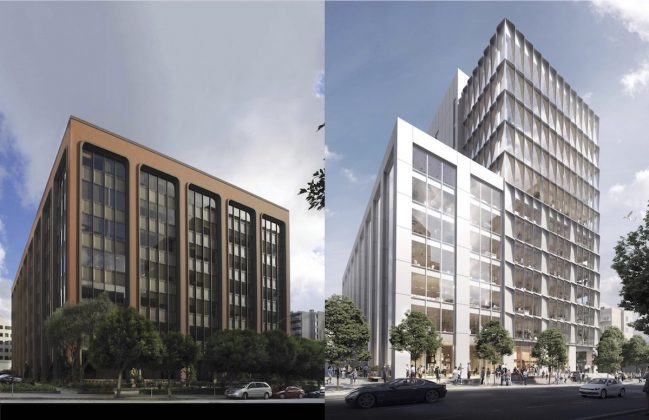 Renderings courtesy of Gensler
Published by: The Registry
External Link: http://news.theregistrysf.com/swigs-remake-633-folsom-san-francisco-takes-shape-notice/